The Wonders of Reading
I've read a lot of books. Okay. Maybe not a lot but I know I've read wonderful and sometimes life changing books. So, I wish to share all the beauty of these books. I've enjoyed reading them and I hope you will too. I'll be posting books that I've read, currently reading and dying to read.  
.
.
.
Okay. I'll start off with my favorite book of all times.
.
Title: The Thief of Always
Plot: Mr. Hood's Holiday House has stood for a thousand years, welcoming countless children into its embrace. It is a place of miracles, a blissful rounds of treats and seasons, where every childhood whim may be satisfied…There is a price to be paid, of course, but young Harvey Swick, bored with his life and beguiled by Mr. Hood's wonders, does not stop to consider the consequences. It is only when the House shows it's darker face — when Harvey discovers the pitiful creatures that dwell in its shadows — that he comes to doubt Mr. Hood's philanthropy.The House and its mysterious architect are not about to release their captive without a battle, however. Mr. Hood has ambitious for his new guest, for Harvey's soul burns brighter than any soul he has encountered in a thousand years…
Why I love this book: This book maybe a children's book but the words used and how the author toys with your imagination gives you a lasting chill down your spine. It also creates ideas that get stuck in your mind and gives a lot of moral lessons that everyone should learn. The illustrations are also superb.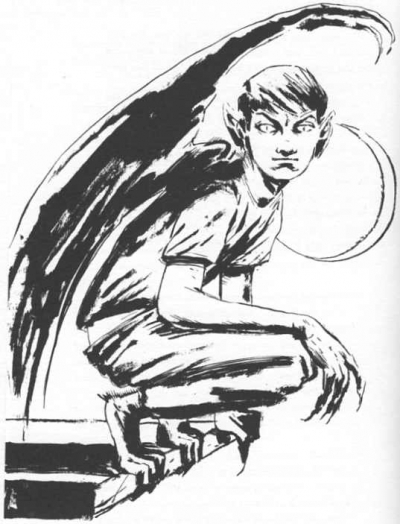 See?
More books to come!